Bottle Caps~ Plain caps waiting for you to embellish them with words, images, photos, stickers, etc. Drill holes in them to use as jewelry and pendants. Choice of sides to use or can flatten them out and use that way, Pkg. does not specifically say acid free, but they recommend for scrapbooking, journals, jewlery, cards & more. Pkg 6.
Walnut Ink Crystals~Approx 2 oz jar, mfg does not have it labeled. To use, just dissolve 1 tspn in 1/2 cup hot water. I like the results you get using walnut ink on paper, especially specialty papers. Just dip your brush in solution and brush on your paper.. Gives a wonderful, antique look to papers.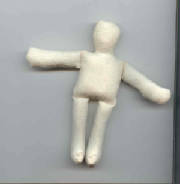 Naked Muslin Doll~ She awaits anxiously to be embellished by you. She likes beads, fibers, fabrics, shrink plastic, ribbon, safety pins, charms and quiet walks in the park. Head to toe she measures 5". Finger tip to finger tip- aprox 5 1/2". She comes with her sister, naughty muslin doll. (pkg of 2)
Rainbow Pencil~ This is a fun little item to create interesting papers & designs with. It measures 7" long. I had fun using it by coloring a cross hatch design, coloring vertically and then horizontally, then rubbing an Opalite ink pad over it and use your fingers to blend. It softens the pencil marks & looks very nice.
Bright
Pastel
Rhinestone Brads~Class and elegance ~ a perfect addition to scrapbooks or art project. Pkg of 30 -5/8 " brads. Order Bright Set with red, blue & green or order Pastel Set with light pink, lt. blue and lt. yellow.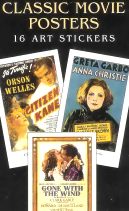 Craft Compass~These are cute little novelties to use on your projects. They are black plastic base that measures 1" in diameter. They actually work, too. Pkg 6.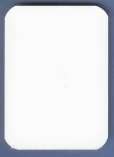 Playing Card Die Cuts~ Use to make your art cards for projects or trading. Measures 2.5" x 3.5". Made of 65# white cardstock that is acid free and fade resistant. Pkg. of 25.
Tamp-A-Tiles~. A new and innovative way to create colorful backgrounds or shapes. Use the tile as a template or as dies for creating shapes or frames. The tiles are easy to use with chalks, inks, glitter, watercolor, colored pencils, pigment powders, beads, tacky tape, pearl ex, and more. Complete with instructions. I currently have 4 tile styles to choose from, Grid; Pinwheel, goddess and Keyhole.
Grid & Pinwheel
Artwork by Tamp-a-Stamp
Tip~ each portion of the tile can be removed. I created some wonderful cards by taking each portion out and using as a template to cut out favorite colored coordnated and Oriental papers. I placed and adhered the cut out on black paper so that the center of the tile was black and the colored papers surrounded it,
Torso~ Metal torso on pedestal base measures approx 3 1/4" high and approx 1 1/4" at shoulders. What to do with it you ask, well try collage, beading it, use it in a box, dress it..you just have to use your imagination.
Torso decorated with polymer clay molded face and head dress, Inspirations Charm on her belly area and beaded fringe for arms and beaded sequins on bottom.