Articus Studio Embellishments

Artist Grade Microscope Slides~These slides measure 1" x 3". They have fine ground edges, optical quality glass and nice mitered corners. Don't forget the Copper Tape or Tacky Tape to finish your creation in elegance. Pkg. 15 slides.
Bulk pricing is available for this item in quantites of 72 or more.
I know this picture is not very good, but it does show the nice mitered corners on these slides.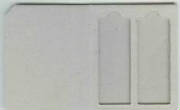 Slide Mailer~ Don't think you have to use this with your microscope slides--this is great as a little book too. Closed this little mailer measures approx. 3" wide and 3 5/8" high. The dual slide openings are perfect to fit your slides into, decorate as a little shrine, tiny beedz, embed objects and fill with crystal glaze...the possibilities are unlimited. It is made of sturdy bookboard. Does not specifiy if it is archival safe but you can use an archival spray to make it that way. Pkg of 3.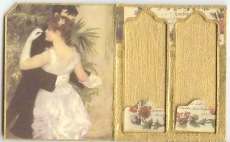 Slide Mailer- Open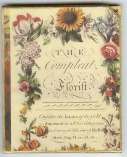 Slide Mailer - Closed

Real Copper Tape~ Measures 1/4" x 9 feet. This is real copper, so unless it is sealed, over time it would gather a patina. This is also acid free. Sandwich your artwork between 2 microscope slides and create a stained glass type look by wrapping around the perimeter of the slides. Great Look! Try accenting it also with beads and wire.

Articus Studio Embellishments
Slide art on the web site were all created using Articus Studio unmounted stamps, key stickers, rub-ons and copper tape.
Articus Studio Embellishments